A ten days holiday trip to Dubai/Turkey with my lovely family.
Once again, i am really grateful to my parents for the trip
that they are able, never fail to fly me or rather everyone
for a holiday
getaway every December.
Beside hot air balloon, snow land..
Whats so special about this update?
I just love the sea, it makes me really calm and happy.
Cruise out ride in Istanbul, the biggest city of Turkey!
The bridge that connects Asia and Europe!
Hey, beautiful birdy!
Arriving from Asia to Europe!
Entering the bridge!!!
We was so excited!!!
Here we are passing over the bridge!!
The beautiful scenery we came by crossing the bridge.
Here we are at Europe!!!
Here i am in
Istanbul, Europe!
Gonna set off in a cruise ride!
Here we go!
Hey, seagull!
Turkey.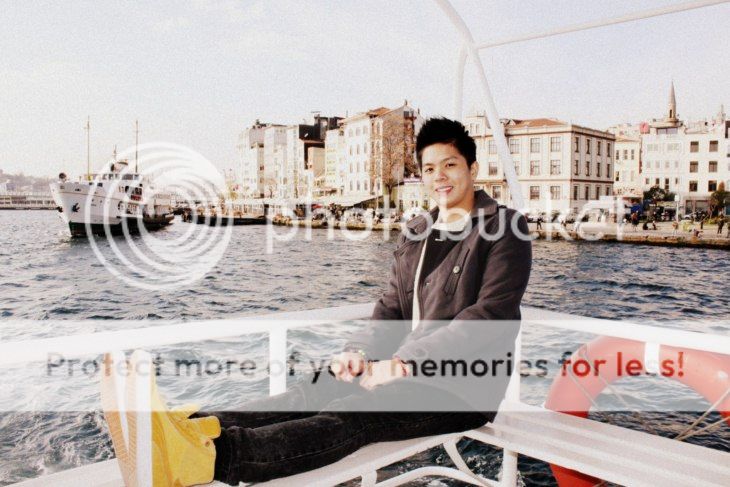 I love how the seagull photo-bombed me!!
Opera on board~
Happy daddy!


Happy mummy!
Picture with mummy!
Love you mummy!
X.
Mmmmmm :)
The bridge we passed earlier on!
Yes, we're in the Europe side of Turkey!
Beautiful pictures of my sister.
Turkey tea is awesome.
Don't you think he look like a movie character?
Below's
Beautiful candid shots of Istanbul
i took which i really loves.
KABOB!!!!
Happy daddy posing with the chef & kabob!!
Next up;
The Last.
The end of Turkey trip.