My favorite character would be....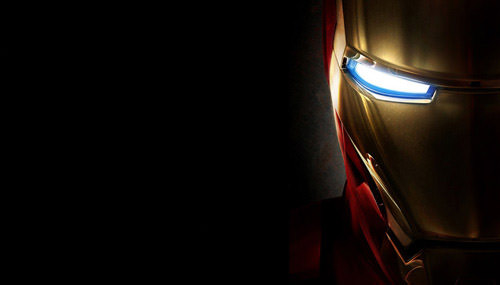 Iron man!
I a fan of Iron man the movie myself!
Because
he uses the suit to protect the world as Iron man!
Marvel Studios presents "Marvel's The Avengers"—the Super Hero team up of a lifetime, featuring iconic Marvel Super Heroes Iron Man, The Incredible Hulk, Thor, Captain America, Hawkeye and Black Widow. When an unexpected enemy emerges that threatens global safety and security, Nick Fury, Director of the international peacekeeping agency known as S.H.I.E.L.D., finds himself in need of a team to pull the world back from the brink of disaster. Spanning the globe, a daring recruitment effort begins.
Starring Robert Downey Jr., Chris Evans, Mark Ruffalo, Chris Hemsworth, Scarlett Johansson, Jeremy Renner and Tom Hiddleston, with Stellan Skarsgård and Samuel L. Jackson as Nick Fury, directed by Joss Whedon, from a story by Zak Penn and Joss Whedon with screenplay by Joss Whedon, "Marvel's The Avengers" is based on the ever-popular Marvel comic book series "The Avengers," first published in 1963 and a comics institution ever since. Prepare yourself for an exciting event movie, packed with action and spectacular special effects, when "Marvel's The Avengers" assemble in 1 May 2012.
"Marvel's The Avengers" is presented by Marvel Studios in association with Paramount Pictures. The film is being produced by Marvel Studios' President Kevin Feige and executive produced by Alan Fine, Jon Favreau, Stan Lee, Louis D'Esposito, Patricia Whitcher, Victoria Alonso and Jeremy Latcham. The film releases May 1, 2012, and is distributed by Walt Disney Studios Motion Pictures.
Official Release Date:
1 May 2012
Official Facebook Page:
http://www.facebook.com/TheAvengersSingapore
Official YouTube Channel:
http://www.youtube.com/MarvelSingapore
Trailer:
http://bit.ly/TheAvengersTrailer
Remember to l
ike Marvel's The Avengers Singapore Facebook Page
The Avengers trailer





Aren't you excited now!?!
World wide release on 1May!!
Remember not to miss out this awesome Marvel movie!!