@
Marina Bay Sand (8 APRIL
)
Which i mentioned and attended a couple a few days ago!
Ok, i think about a week ago! :p
Anyway, another great one..
got to meet even more people this time..
bloggers, puma in-charge, celebrities and more!
you can click-on on the big blue in color tittle
and you'll be able to view a Puma social club video clip!
Check out the pics below!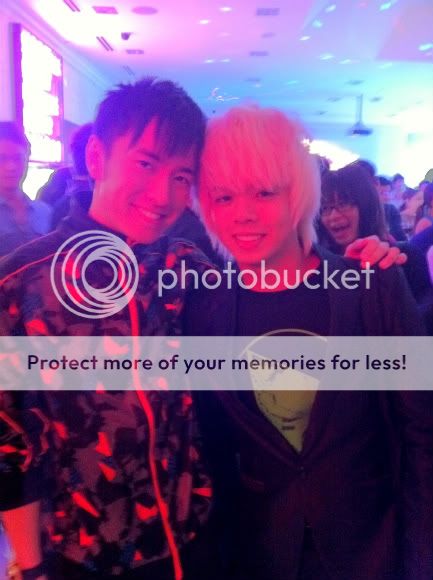 He's one of the Puma-Incharge..
Yes! it's Peggy and me! :)
Yes, Irene is being so friendly!
It's me and the big big Puma sneaker!
(Only one side!) AHAHAAHAH!
the person that went to the event with me!
one of my good friend, Cheryl! :)
Puma Social Club @ Butter Factory! (9 April)