It's 3D2N Trip to Bali island!
Heading towards the Airport!
Really really beautiful isn't it!
People came fetched us right away we landed in Bali's Airport.
Headed to the hotel to get ready for our day1 trip!
Checked in, rest or abit and headed out!
/didn't know my hair was that white!/
Some pictures of the streets in Bali!
Anyway we're heading in to the beach! yay!
It looks not bad i think!
Almost sunset when we got there!
Some weird-shaped / pirated ship kites!
This photo looks kinda funny!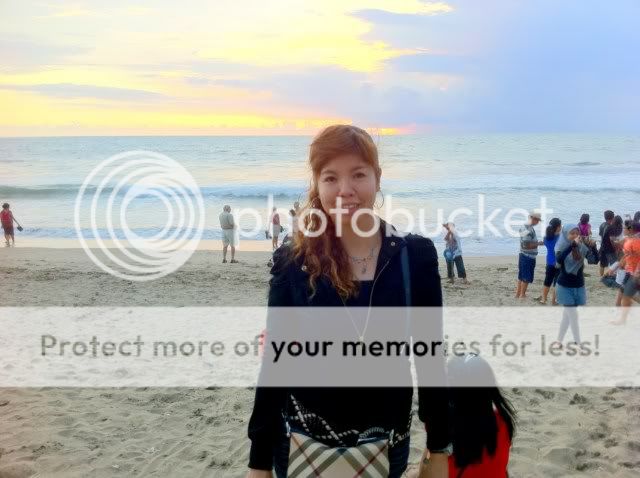 Slowly, it's getting darker!
Our day 1 fabulous dinner starts here!
We had seafood for our dinner!
.
.
.
.
.
.
.
.
.
We ate a total of 1million+! 1,977,492!
OMG, We're broke! HAHAHAHAHA!
Anyway, when you're reading this post..
I'm about/already on my way to Genting for my 3D2N short get away trip!
Remember to click on my ads/nuffnang!
Next up, Bali trip day 2 (Part 1)!