Opps, the pictures were all very beautiful actually,
but there's all personal stuff so i have to blur it!
Well i'm sharing now, but i cant possibly share all the info like,
address and especially the words/letter!
Woohoo, now take a look at the pictures!
The day i started the whole thing, (quite sometime already!)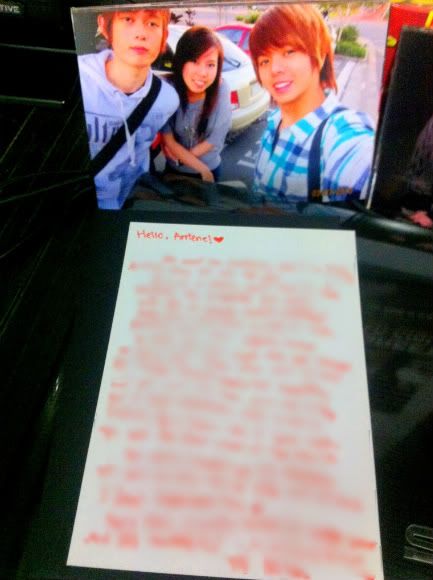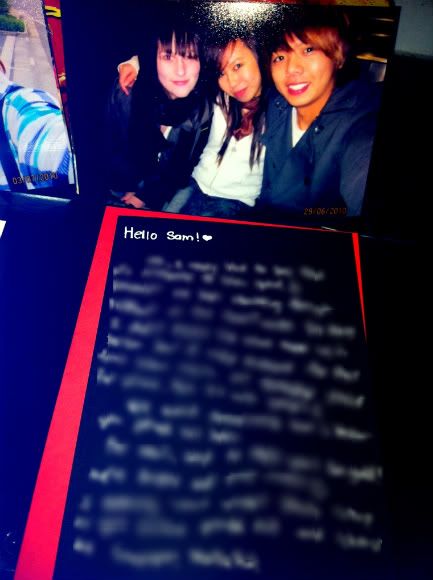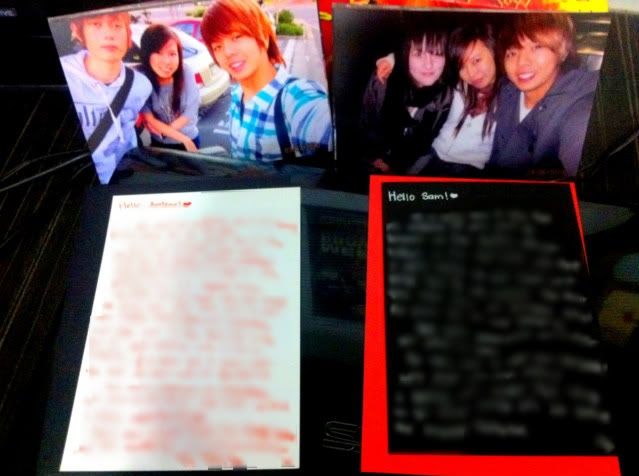 Tada! the both of them together! :)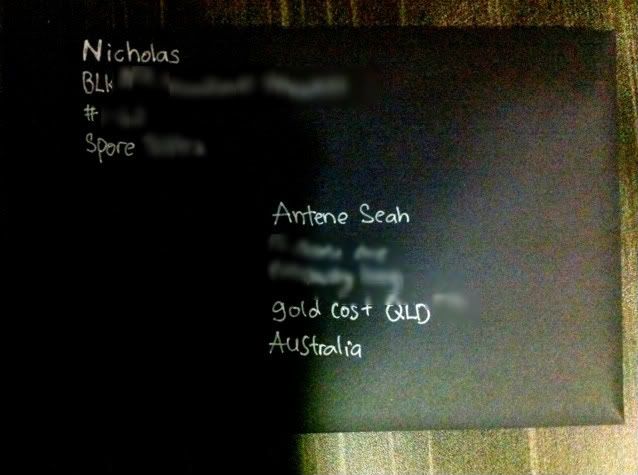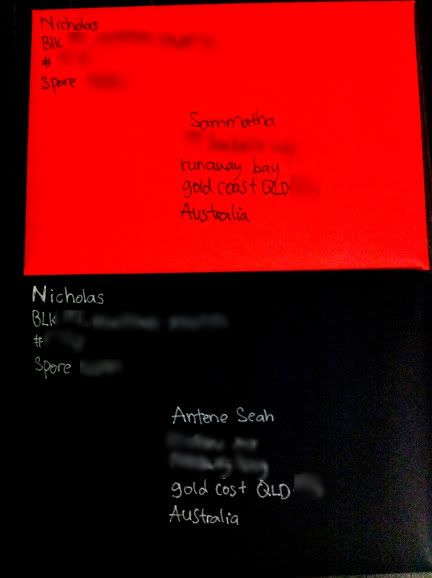 Again, both of them together! :p
After aweek i've done them, i went to Singpost..
And get them mailed to Australia!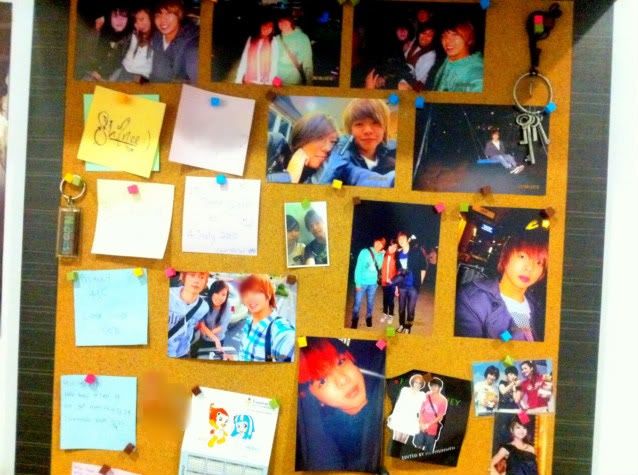 LOOOOOOOOK SAMM & ANTENE! This is the bonus!
(What we were talking about! It's in my room's wall :p!)