Yay! I've finally got m

yself a Instant camera
which i wanted it quite some time ago! so cute!
Wanted to buy pink at first, but last min i got thee blue one.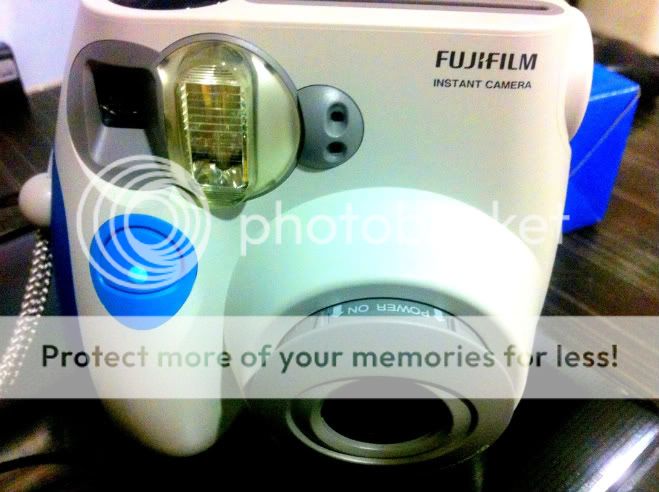 I tried out on my sis and myself! hehee!
Me with my new bought camera!
Woohoo!
I brought it to Marina bay sand hotel to play!